7. "In A Better World" - Denmark - dir. Susanne Bier
Synopsis: The lives of two Danish families cross each other, and an extraordinary but risky friendship comes into bud. However, loneliness, frailty and sorrow lie in wait.
What You Need To Know: Susanne Bier doesn't really get that much mainstream or even international name recognition, but "After the Wedding" (starring Mads Mikkelsen) was nominated for a Best Foreign Language Film Oscar in 2007, her 2004 drama, "Brødre" was remade into "Brothers" last year by Jim Sheridan (it could not top the original despite strong performances) and 2007's "Things We Lost in the Fire" starring Benicio Del Toro and Halle Berry -- her English-language feature debut -- was right up there with all the criminally overlooked films that came out that year (it was also Berry's best performance since "Monster's Ball" in what has become an incredibly dodgy career). For 'Better World' she's gone back to her Danish roots in a picture about revenge and forgiveness that stars Swedish actor Mikael Persbrandt (he also scored a role in "The Hobbit" this year) and Trine Dyrholm, perhaps best remembered for starring in Thomas Vinterberg's 1998 Dogme 95 film, "The Celebration." A family drama that sounds like it has deep consequences, Bier's films generally pull no emotional punches, so we're hope she continues her winning streak here.
Release Date: Premieres in the U.S. at Sundance 2011, hits theaters properly April 2011.
6. "Loverboy" - Romania - dir. Catalin Mitulescu
Synopsis: Luca seduces women and sends them to a human trafficking network - the process called "falling in love" and the position called "loverboy." A girl named Veli changes that when Luca actually falls in love with her.
What You Need To Know: After some producing gigs, the nearly-Oscar-nominated director returns with his first directorial gig since 2006's "The Way I Spent the End of the World." Beautiful and earnest, the new project sounds like it will showcase a darker side of Mitulescu, which worked wonders for BFF Cristian Mungiu who followed the goofy comedy "Occident" with the unforgettable Palme d'Or winning "4 Months, 3 Weeks, 2 Days." Will Mitulescu be as successful? Hopefully: though the tired premise in which a guy changes his ways for a girl is questionable, it might prove a necessary expose of the human trafficking underworld of Romania, just as "Blind Mountain" was for China.
Release Date/Status: Set for release "at the end of May 2011" according to Ioncinema.
5. "Love" - France - dir. Michael Haneke
Synopsis: Long term love will be put to the test when elderly woman Anne (Emmanuelle Riva) suffers a paralyzing stroke, which affects both her husband George (Jean-Louis Trintignant) and daughter (Isabelle Huppert).
What You Need To Know: The formerly canceled "These Two" returns with a more straightforward title, set for a 40-day shoot in February. It's an exciting prospect for the veteran director to not only amass this kind of talent (a who's-who of French auteur cinema), but also to tackle a new topic thoroughly different from his mainstays of violence, media, and video/film.
Release Date/Status: A February start date makes a Cannes premiere very rough, but for the guy who did a shot-for-shot remake of one of his most controversial films, anything's possible.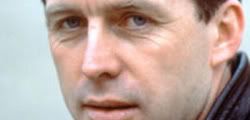 4. "L'Empire" - France - dir. Bruno Dumont
Synopsis: A village loner who kills a girl's violent father and aids a kid with seizures is revealed to be more than he seems after a miracle.
What You Need To Know: Time to be candid: we're not the biggest fans of Dumont. His philosophies and ideas are certainly appealing, but they seem to work better on paper than on screen; for our money he's just a lesser Michael Haneke. That said, "Hadewijch" is leaps and bounds in the right direction and sits as his best work since "The Life of Jesus." Hopefully his ascent will continue; the premise certainly sounds meaty, especially if he can avoid the cold emptiness that his lesser films were plagued with.
Release Date/Status: Filming happened in August and it should appear in the 2011 festival circuit.