3. "Paradise"/"In the Cellar" - Austria - dir. Ulrich Seidl
Synopsis: Three stories following women; one as a sex tourist, one converting people to Catholicism, and one at a diet camp. Outlines the relationship between Austrians and their cellars, digging into what is peculiar about their bond together.
What You Need To Know: Those unfamiliar with Ulrich Seidl's 2007 gem "Import/Export" are missing out as it's a haunting take on loneliness and the harshness of the working world, shot with an unflinching eye and knack for showcasing both the ugly and the beautiful. Definitely not a feelgood film (but also the furthest thing from a tearjerker), its demanding visuals and parallel stories are undeniably affecting. Simply put, the prospect of two new features from Seidl in 2011 is an early Christmas gift, and the plots don't sound like they'll disappoint. "Paradise" will expand on the parallel storytelling found in "Import/Export," and "In The Cellar" harkens back to Seidl's days as a documentarian. The latter is definitely the weaker of the two, but the director has a penchant for discovering very odd, poignant moments out of the ordinary, so it remains a hopeful project.
Relase Date/Status: Both started shooting in February of 2010, "In the Cellar" took a brief hiatus for research, it should be completed now.
2. "Oslo, 31 August" - Norway - dir. Joachim Trier
Synopsis: After leaving drug rehab, a man reinstates himself in Oslo and encounters friends, family, and loves -- all while he attempts to find a reason to continue living.
What You Need To Know: Joachim Trier was behind the vastly underrated and underseen "Reprise," a Bergman-on-a-sugar-high tale pulsating with energy and emotion. Though the newest logline sounds a lot like his first -- disappointingly so -- we're sure it won't be so identical onscreen and are eager to see his style develop. Also of note is that the script is based on "The Fire Within," a novel by Pierre Drieu La Rochelle which has already been made into a film by the venerable Louis Malle. Hopefully this relation will attract newer audiences to this deserving talent.
Release Date/Status: Now in post-production.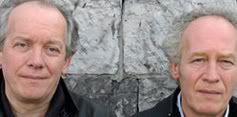 1. "Set Me Free" - Belgium - dir. Jean-Pierre and Luc Dardenne
Synopsis: A young boy is abandoned by his father and entrusted to an unwitting woman, played by "Hereafter's" Cecile de France.
What You Need To Know: While information on this project is scarce, shooting was set to take place over summer and in July it was not only given a name, but also added Dardenne regular Jeremie Renier (also in "Summer Hours"). Eyeing a Cannes debut, the brothers are generally very consistent in the quality of their output, and we're interested to see what they can pull out of de France, who was rather dismissible in Eastwood's latest.
Release Date/Status: Shooting has wrapped, Cannes possibility.
Honorable Mentions
Cesar holder Philippe Claudel is following up his heart-wrenching "I've Loved You So Long" with... an Italian comedy. Huh? The picture will be titled "All The Suns" and will feature "8 1/2" hottie Anouk Aimee. Speaking of Italian comedy, Nanni Moretti, (you know, "Italy's Woody Allen") is readying "We Have a Pope," centering on the pope and his psychiatrist. Any reminder of "Analyze This" should be mentally rejected. Hirokazu Koreeda ("Nobody Knows") will return with "Miracle," the story of two siblings in different cities who dream of reuniting via the bullet train. Koreeda was hoping to base the script off of his actors, so we should be treated to real slice-of-life charm and cute little tykes. French director Andre Techine is in post for "Impardonnables," based on the successful book by Philippe Dijan that will star French thespian Andre Dussollier. Despite the book's popularity and the near completion of the project, we can't find a synopsis of the story: any French-speaking cinephiles around? Manoel de Oliveira will stop at nothing to continue his breakneck pace of output, shooting "A Igreja do Diabo" which follows a student staying at a house of an unfaithful man, a piece of knowledge that everyone holds including his wife... trouble alert! As for Wong Kar Wai's's "The Grand Master," and new films by Pedro Almodovar and Lars von Trier, we've already covered them here. You can bet their forthcoming films are in our hopes and dreams.
Not Enough Information
Expect a new film by Kiyoshi Kurosawa, who announced he was returning to the horror genre but left details at home. Both "My Joy" director Sergei Loznitza and "Alamar" helmer Pedro Gonzalez-Rubio were invited to the Cinemart to seek funding for their next projects ("In the Fog" and "Tree Shade," respectively), but information on both of them is nil, only time will tell if they're progressing or not. Finally, though there's absolutely no information that would attest to Hong Sang-soo having a new feature, his quick work ethic produced two films ("Hahaha" and "Oki's Movie") in 2010 so we're going to assume that he will pop up at least one of the bigger festivals with his Rohmer-inspired pieces.
Disappointing
Director of the energetic neo-Western "Tears of the Black Tiger" and the oddball "Citizen Dog," Wisit Sasanatieng took 2010 to shoot a revival of an old Thai serial featuring a costumed hero "Red Eagle." General reservations on super-hero movies were put aside considering his oeuvre, but poor reviews and a lackluster performance in its native country not only put interest to bed, but also eliminated any legitimate way to see it.